Wellness Facial
Unwind your busy mind and reset your inner rhythm.
Unwind your busy mind and reset your inner rhythm. Treat your skin to a relaxing beauty ritual that hails from ancient Chinese practices with the natural Rose Quartz Gua Sha. The gentle massage helps your face to maintain a firmer surface while supporting the lymphatic system.
The Rose Quartz remains cool throughout the treatment so has vasoconstricting effects, toning and firming the skin. The method lifts and sculpts as well as decongesting and draining following the lymphatic path. The Gua Sha encourages toxins to be moved along for effective detoxification. Puffiness is dissolved and calming energy is infused into the complexion. The eyes are refreshed and contours of the face are sharpened. Drinking lots of water after the treatment will assist the removal of toxins released by the Gua Sha massage.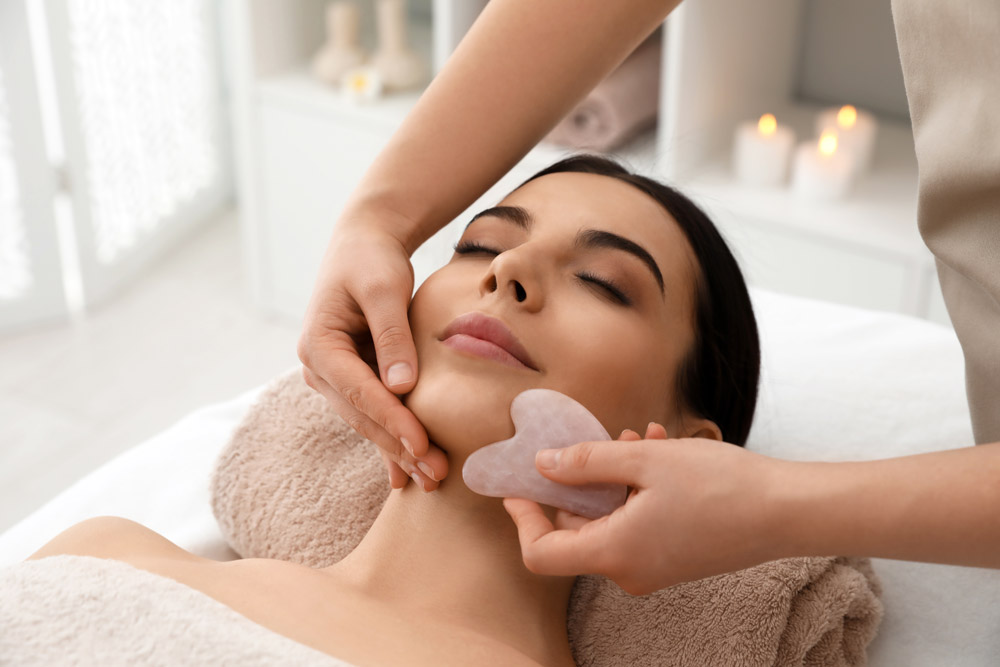 Wellness Facial 60mins – £65
Treat and Nurture your skin and release tension with this holistic and healing facial.
Enjoy the heavenly Gua Sha massage with Rose Quartz sculpting tool help ease tension on your face neck and shoulders.
Finish with a Vegan contour mask to reaffirm the skins balance & come back to the world with an Icey Globes massage.
Your skin and soul will thank-you for choosing this facial.