Dermaplaning
Exfoliating Facial | Renew and Rejuvenate Skin Naturally.
Dermaplaning is a type of facial exfoliation that removes the outermost layer of dead skin cells and fine facial hairs, known as vellus hairs. By delicately shaving off the old, dull layer of skin cells, the newer layer that lies beneath is revealed, instantly providing smoother, healthier, more radiant skin. Exfoliation also stimulates cellular renewal, rejuvenating the skin on a deeper level for longer lasting results. Since Dermaplaning manually exfoliates the skin, it is safe on all skin types and provides an ideal solution for anyone who wants to rejuvenate the appearance of their skin without using ablative lasers or chemical solutions. Dermaplaning is non-invasive and requires no downtime.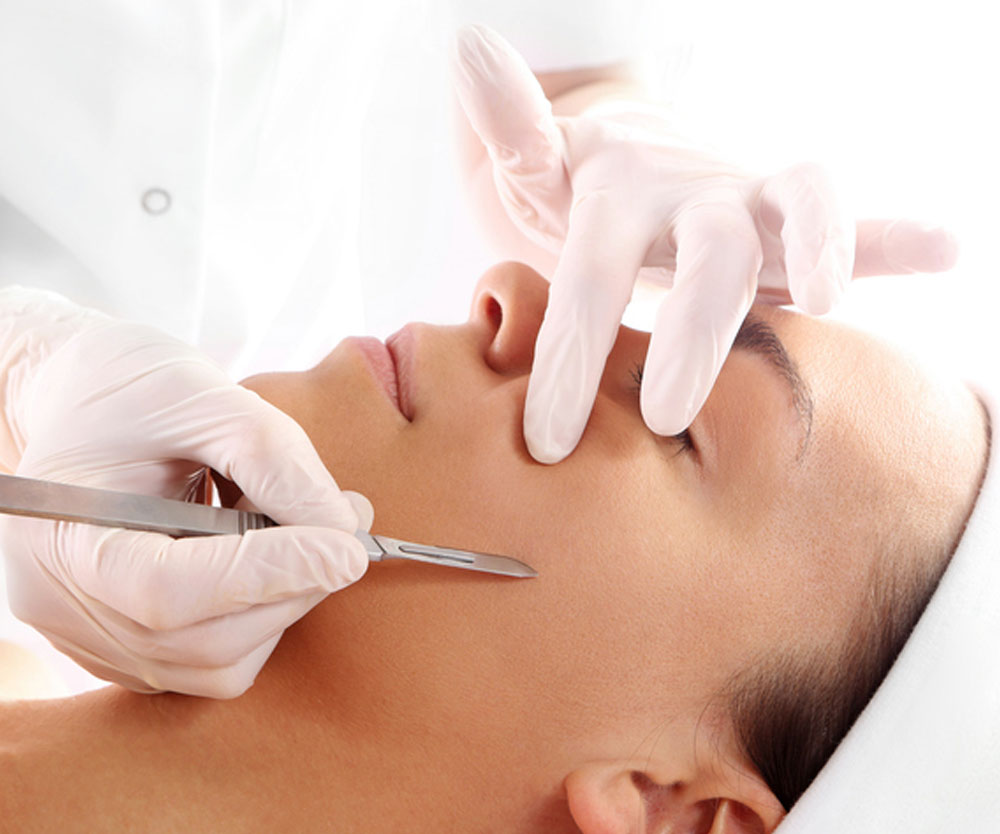 Dermaplaning Facial: 60 mins – £50
Get an instant radiant glow.
Dermaplaning is a painless method of deep exfoliation whereby the top layer of dead and vellus hair ( also known as "peach fuzz") is removed using a sterile single blade. The results of this treatment smooth, glowing skin the enhances product absorption.
Dermaplaning Facial includes a bio-cellulose mask, finishing with a soothing ice globe face massage to smooth and sculpt.
Shine bright and glow with one of the best methods of exfoliation.